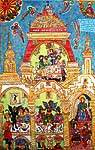 Creative work of the artist bears joy, joke, hoax, echoes of carnaval, deliberate shift to the improbability.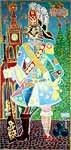 His images are close to a fair, folk tales that always promise a merry and happy end.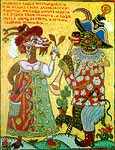 It is an attempt to join the folk amateur art with modern unreal images. The surrounding world where the artist lives provides ample of the material for such vision of the world.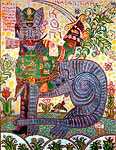 The creative work of S.Gorshkov combines allegory with image eclecticism, which is assimilated in the artwork and allows one to see catastrophicity of the reality behind its superficial beauty.

The artist deliberately creates a primitive image, he tries to interprete the cultural heritage not speculatively but rather irrationally, because the ancient tradition of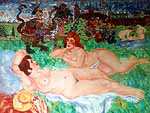 Russian folk art is a mine of information for the modern style of this artist.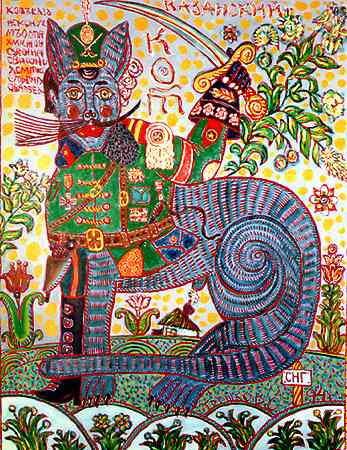 Kazan's Cat, 1994
oil, canvas, 100õ80 cm